BREEDING CONSISTENCY
We are very proud of our top quality O'Ryan and Tora lines.
We have provided the graphic below to give you an idea of the consistent quality you can expect from an
Avalon Akita, and to show you the stellar results that can be obtained from the occasional, judicious outcross.
As you can see, many lovely Akitas have come down from BIS CH Tora's Momo Saku, or to those that knew her, "M"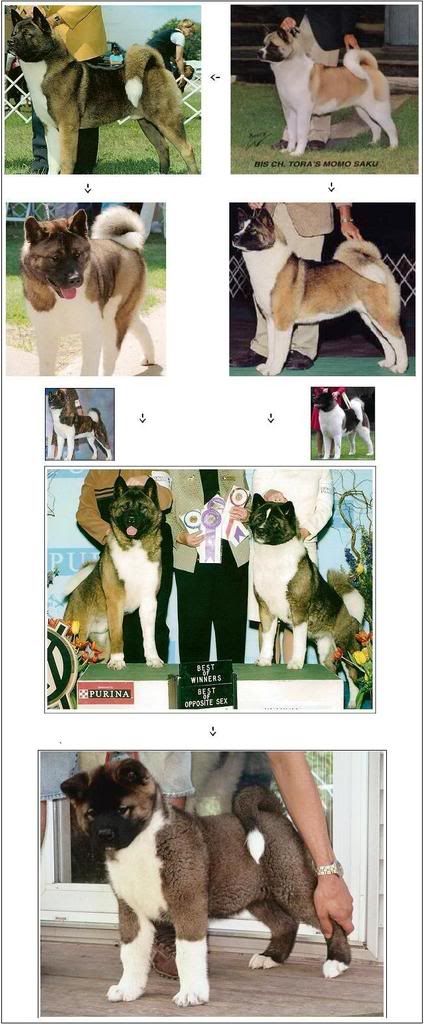 Email: avalonakita@gmail.com